2.Kvalifikace na ME chladn. koní - Podivín 13.6. 2009
Bohužel jsem špatně nastavila aparátek takže fotky jsou dost hrozné

Navíc i nepohyblivost fotografa udělala své... Originály fotek pro tisk na
konesrbska@seznam.cz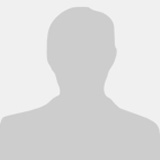 2.Kvalifikace na ME chladn. koní - Podivín 13.6. 2009
Content will continue after the ad
Continue below for more content
Delete photos and videos from the album
Select all photos or videos you want to delete and confirm the action.
Title
2.Kvalifikace na ME chladn. koní - Podivín 13.6. 2009
Description
Bohužel jsem špatně nastavila aparátek takže fotky jsou dost hrozné

Navíc i nepohyblivost fotografa udělala své... Originály fotek pro tisk na konesrbska@seznam.cz
Settings
Public album
Anyone can see the album.
Available only for 18+
Only people who have confirmed their coming of age can see the album with 18+ content.
Hidden album
Only people who know the exact address of the album can see that.
Locked album
Only people who enter the code you set can see the album.
Photobooks from your photos
Choose from the ready-made books for you or create a completely new one.
Memory game from your photos
Just select only 32 photos. We'll do the rest for you.